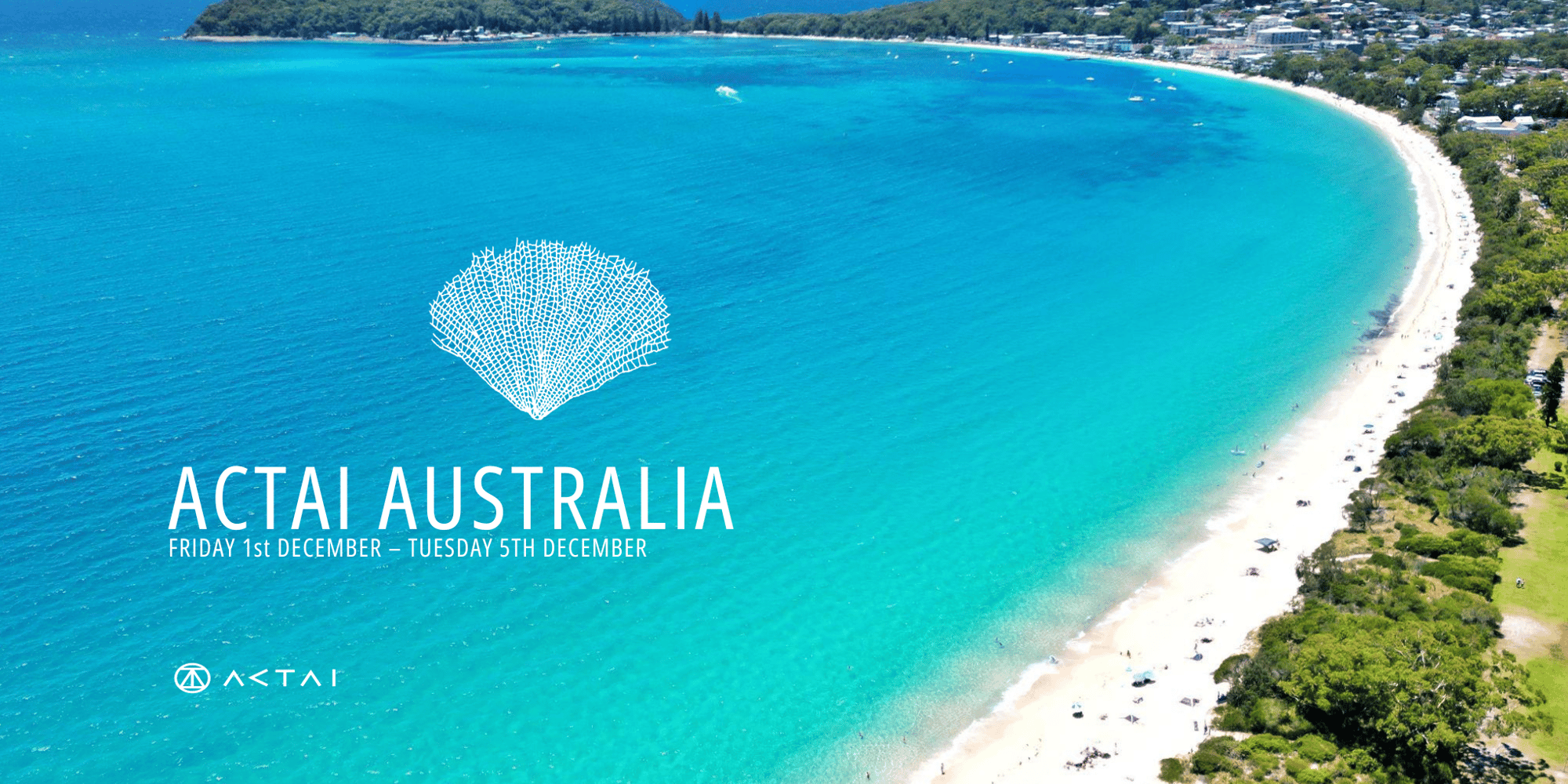 This year, ACTAI will hold an impactful experience in Port Stephens Australia as a pre-event to West Tech Fest. This exclusive pre-event will focus on economic empowerment for our Australian startup ecosystem and ocean conservation, supporting the Great Barrier Reef Legacy in their work on the urgent need for the protection of corals around the world.

Staying in beautiful Port Stephens, guests will engage in daily discussions, kitesurfing, stunning nature hikes and experience the history and legacy of former Sea Shepherd flagship, the MV Steve Irwin. Each day will conclude with dinner at the most stunning venues Port Stephens has to offer.
Event Ticket Prices: (inclusive of meals and activities)
Cost: from USD $3100 (Early Bird until the 31st October USD $2900)
Please note that this does not include accommodation.
Friday December 1st
Arrival Day - plan to land at Newcastle Airport (30 mins from venue) or Sydney Airport (2.5hrs) in time for a 6.30pm start
Welcome Dinner 7pm – 9pm
Meet and Greet / Group Introductions
Saturday December 2nd
Early morning surf session or nature hike
Morning tech talks and lunch
Kitesurfing, water and beach sports
Dinner at Atmos @ Shoal Bay Country Club
Sunday December 3rd
Morning tech talks aboard the MV Steve Irwin
Presentations and lunch
Kitesurfing, water and beach sports
Dinner at Rick Stein @ Bannisters
Monday December 4th
Morning tech talks and lunch at The Anchorage
Downwinder kitesurfing at Bagnall's Bay
Kitesurfing, water and beach sports
Dinner at The Anchorage
Tuesday December 5th
Breakfast and Departure Day
En route to West Tech Fest, Western Australia
Date
1st - 5th December 2024
Location
Port Stephens, NSW, Australia