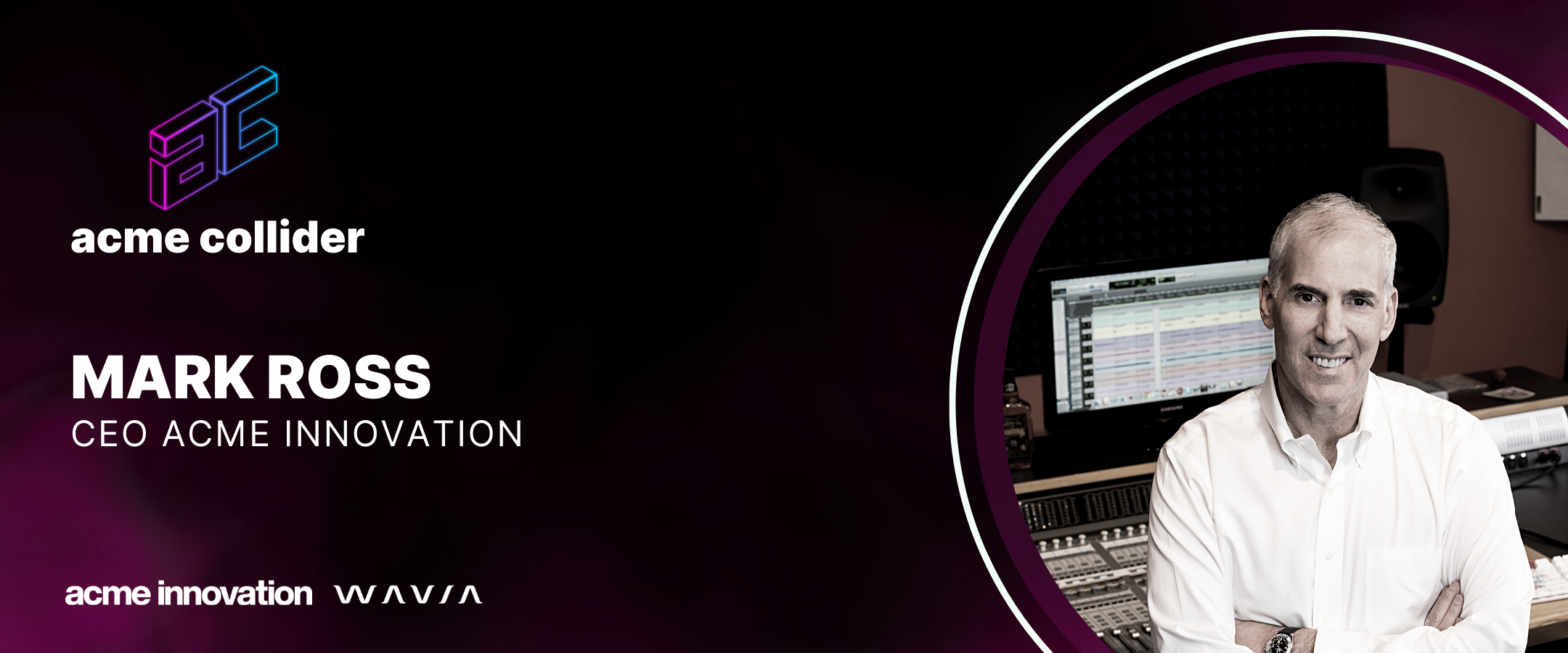 Mark Ross is a longtime media producer, investor and entrepreneur, with more than 35 years in the business of entertainment. He is the co-founder and CEO of Acme Innovation, a holding company that invests in and operates disruptive media and entertainment companies using blockchain technology.
He has financed a multitude of entertainment-related companies and startups including Music Audience Exchange, Riptide Music Group, Dequency, Project M, and Audigent, the world's leading entertainment and media data collection and management platform.

He is also the co-founder with Sir George Martin of GrandMaster Music, a boutique production music library, which he sold to Sony Music. As a music executive, he signed several multi platinum artists, most notably Pantera, that have sold tens of millions of records.
He is also the former Executive Director of Quincy Jones Productions, and founded and operated his own imprint label through Universal Music Group.
Throughout his career Mark has been fortunate enough to work with a wide variety of artists and greats such as Michael Jackson, Alicia Keys, YK Osiris, Bob Dylan, Paul Simon, Ray Charles, AC/DC, Stevie Wonder, Herbie Hancock, Carlos Santana, Andrea Bocelli, Metallica, and Frank Sinatra, and has forged strong personal and professional relationships with entertainment professionals across the industry