MEET THE EXPERTS
The WAVIA and Singularity University Expert Faculty are thought leaders with immense breadth and depth across a wide range of topics, including purpose and culture, exponential technologies, global grand challenges, entrepreneurship, and organisational innovation. They are keynote speakers, facilitators and mentors who help learners develop an exponential mindset and propel organisations forward by providing a set of proven tools and frameworks not found elsewhere.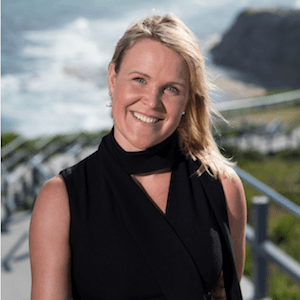 Lisa Andrews
Solving the world's biggest problems
Lisa lives to inspire and empower businesses and entrepreneurs to think bigger in having a positive impact on the world.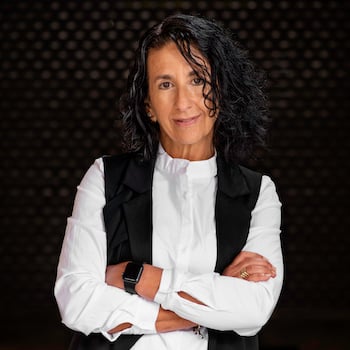 Christina Gerakiteys
Moonshotting Impossible to Possible
Moonshot Thinking has inspired innovation throughout history. To create, we need to imagine, then execute. Our potential is unlimited.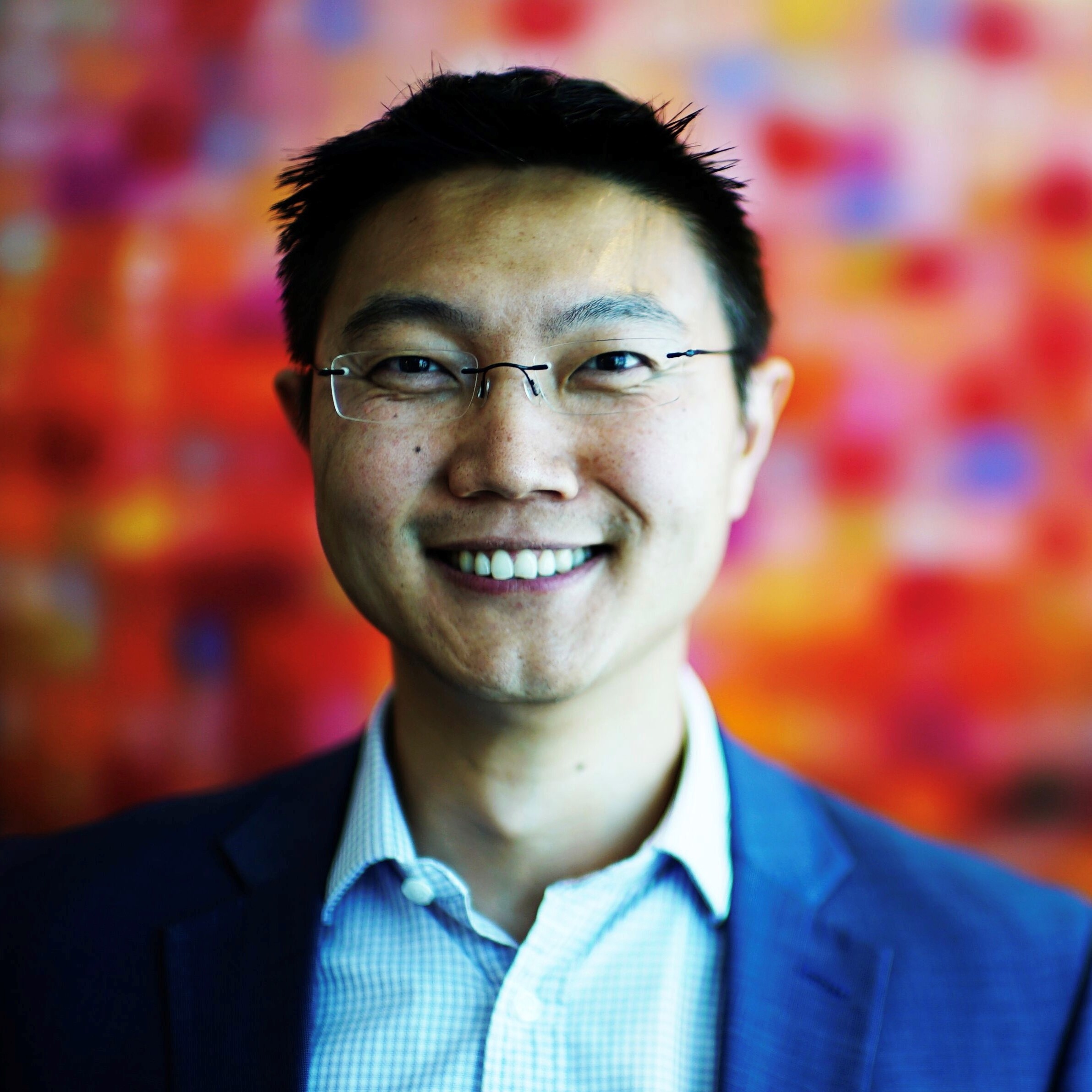 Peter Xing
Transhumanism · Artificial Intelligence · Corporate Innovation
Helping organisations navigate and flourish in these unprecedented times of accelerating change and disruption with a focus on automation.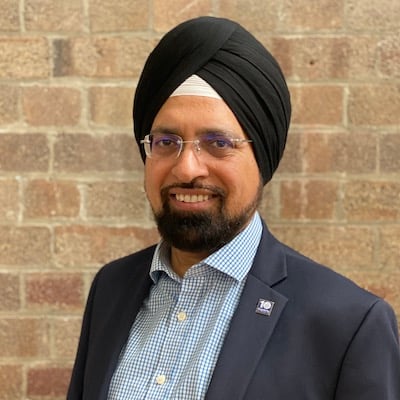 Anuraj Gambhir
Shaping the Future of Humanity from 'Mindset to Heartset'
An internationally recognized Exponential Thought Leader, Strategic Business/Startup Advisor, Technology Visionary and Innovation Evangelist.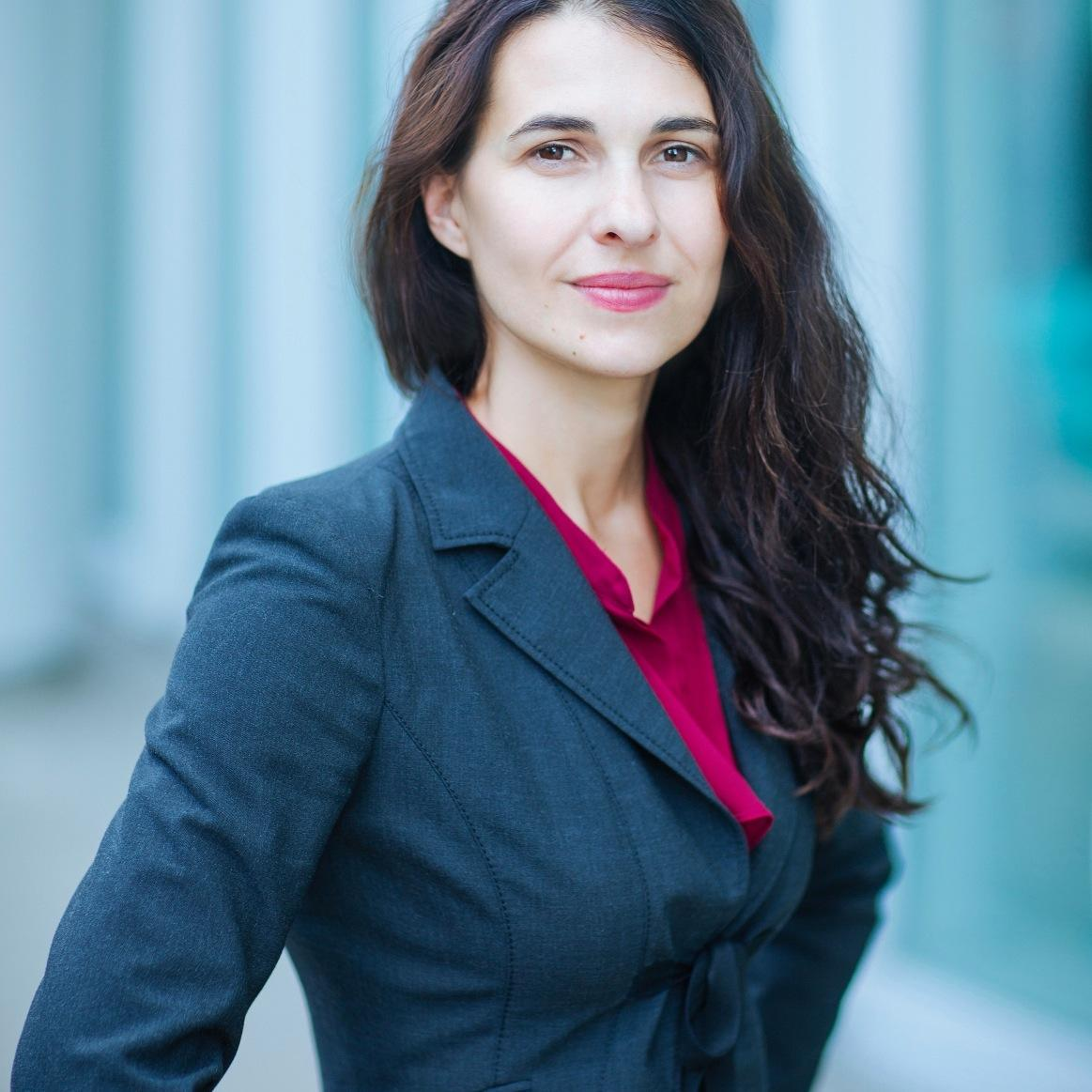 Dr. Mariana Dahan
Leveraging new technology to advance human rights
Former World Bank executive; Founder and CEO, World Identity Network; Ambassador to UN Goal 16 on Identity.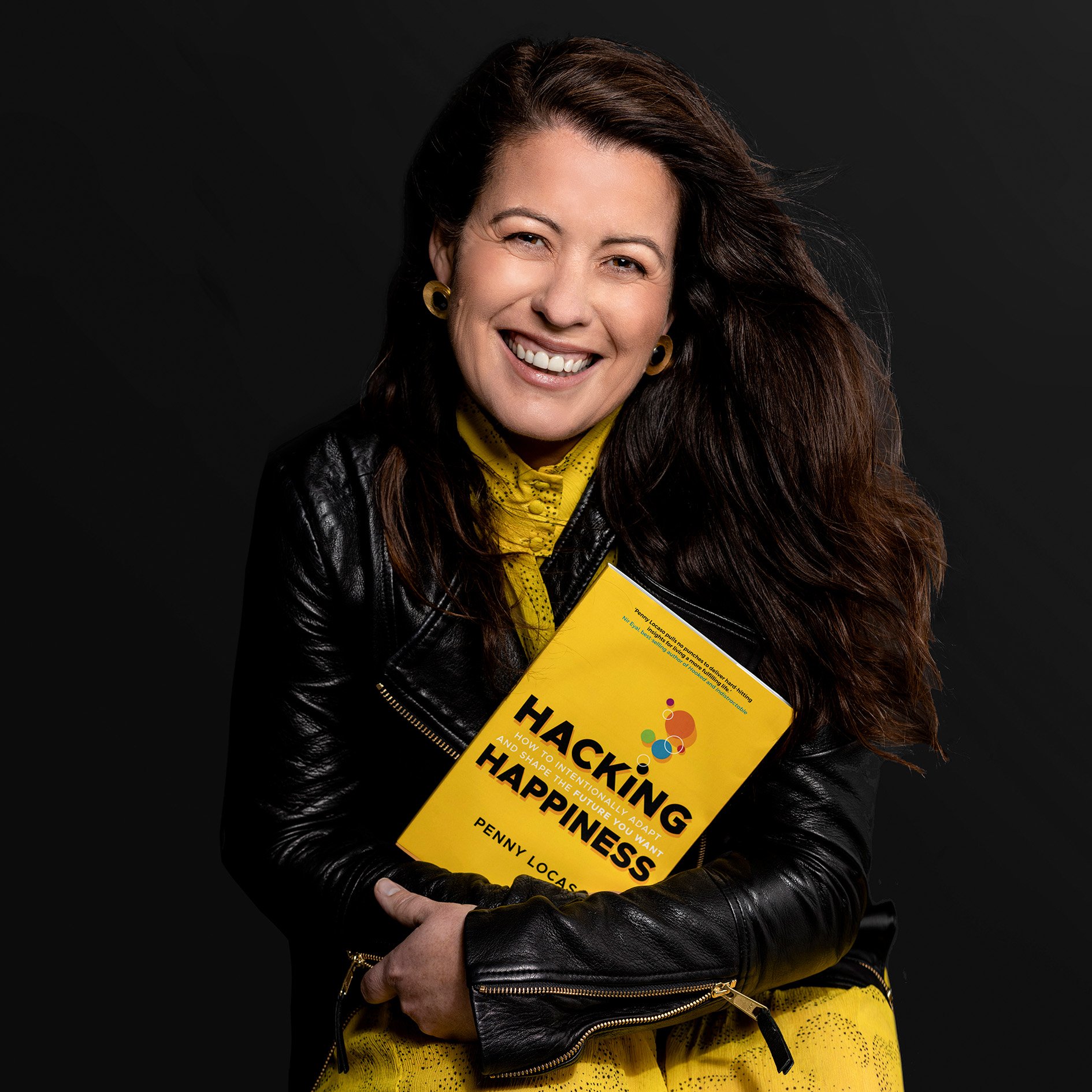 Penny Locaso
Happiness Hacker
Voted one of the most influential female entrepreneurs in Australia, Penny is the world's first Happiness Hacker, on a mission to teach 10 million humans, by 2025, how to intentionally adapt in order to future-proof happiness. She is in expert in adaptability and the creator of The Intentional Adaptability Quotient®. A world-first measurement tool and education program that decodes the skills required to not only navigate but thrive in complex and uncertain change. At SingularityU she works alongside some of the best technology and Artificial Intelligence innovators in the world, enabling her to gain valuable insights into emerging technology in addition to decoding the human implications of rapid change. She has partnered with prestigious brands including Google, Microsoft,Bookings.com SalesForce, Deloitte and KPMG, to name a few.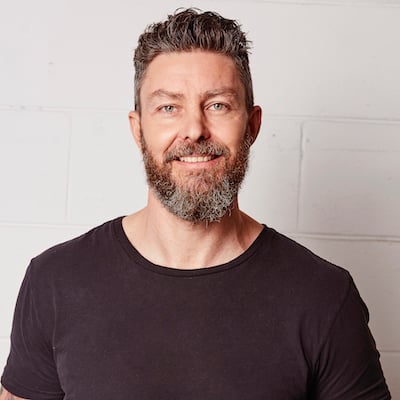 Soren Trampedach
Future of Work, Disruption
For over twenty years, Soren Trampedach has been shaping the way we work. A major thinker in the optimisation of workplace design, culture, systems and management, Soren draws on his anti-disciplinary approach as well as his Danish heritage to influence and disrupt traditional working environments. In this way he improves business outcomes for the solopreneur, the small-to medium sector as well as major corporate entities.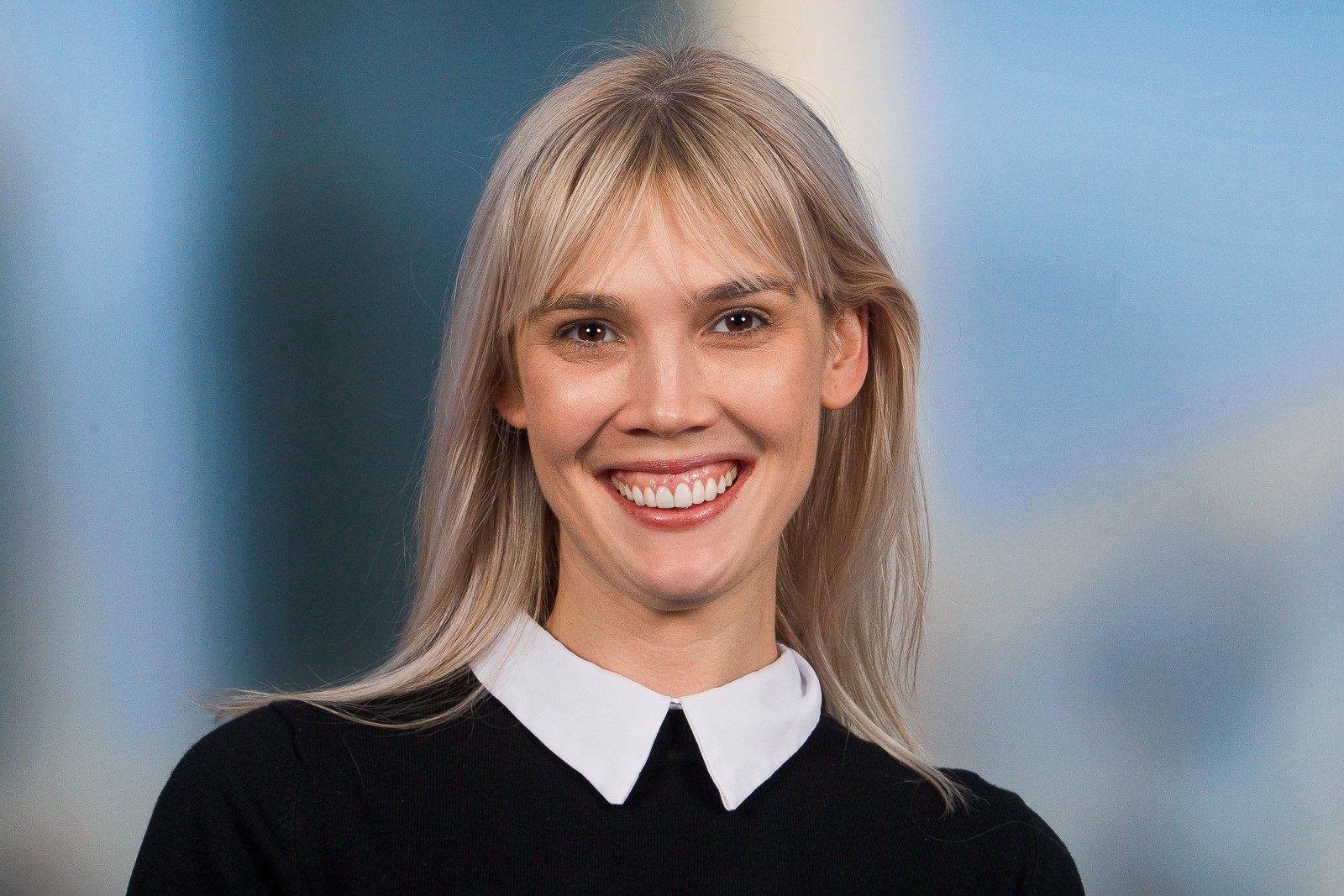 Dr Kellie Nuttall
Smart Cities · Mobility · Data Science · Artificial Intelligence
Kellie leads Deloitte's Analytics and Artificial Intelligence Practice in Australia and is passionate about working with organisations to turn data into insight and embed AI and Cognitive technologies into business and government to deliver a better world.Kellie is a self-confessed transport geek and leads the charge on all things Future of Mobility related in Deloitte.She is an expert in the role that AI, Digital Twins and other emerging technologies will play in optimising the future of mobility, delivering a safer, more efficient, reliable and customer-centric experience for all system users.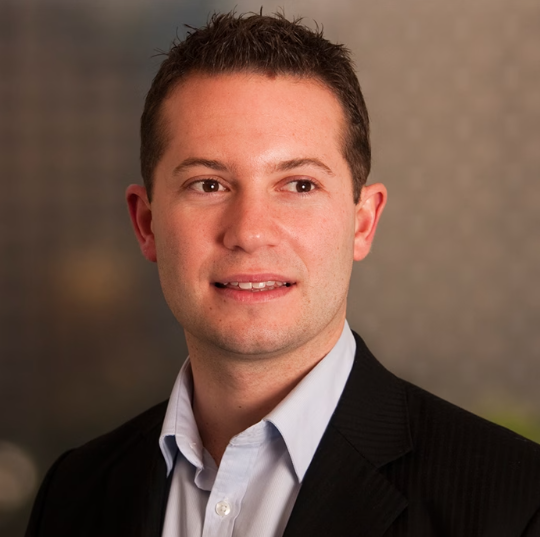 Brad Milliken
Enabling the evolution of business for future generations.
Brad leads the Deloitte Digital Platforms business unit in Australia comprising a team of 200+ people who deliver front office transformation, 24/7 managed services and digital products. A key part of his role is helping boards and executives understand emerging technologies and how they might be applied to their organisation or industry.Over the last 14 years Brad has worked with a number of organisations on their digital transformation programmes including: BBC, ITV, British Telecom, Radio Television Hong Kong, EA Games, RACQ, Flight Centre, QBE, AGA,Queensland Super, Virgin and BG group to name a few.Brad is passionate about developing the leaders of the future; growing individuals that have the personal strength and desire to push the boundaries of what is currently possible, generate opportunities for a better society and encourage positivity in the people around them.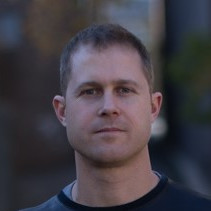 Wade Tink
Education, Startups
Wade Tink is the General Manager & Director of Project Everest, an organisation committed to solving the world's social issues through the power of enterprise. Currently operating across seven countries with programs through the Asia-Pacific region and Africa, Project Everest achieves its objectives by leveraging University students who develop social ventures through academic coursework. Wade works on fostering a culture focused on student engagement and excellence in the areas of social entrepreneurship and leadership. Prior to heading Project Everest Wade worked in finance as a wealth adviser in the corporate environment in Centric Wealth and UBS.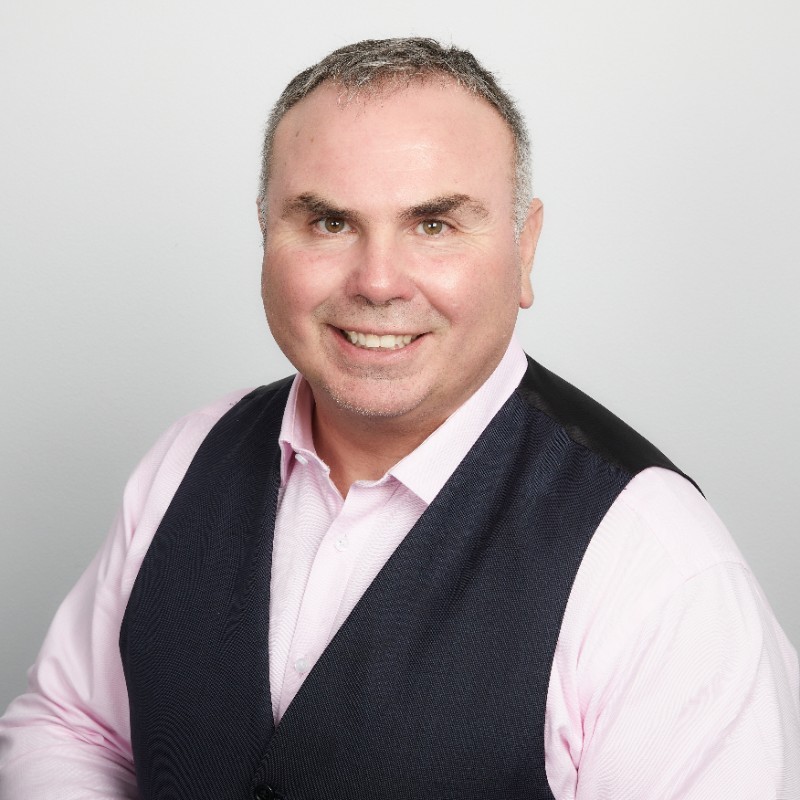 Brad Twynham
Quantum Computing · Leadership · Global Grand Challenges
Brad Twynham is a technology entrepreneur, thought leader and visionary in the areas of Adaptive Leadership and Exponential Technology Convergence and Strategy. With over 25 years working and consulting in the areas of enterprise technology adoption and enterprise operating model transformation, health, education and agriculture technologies, neural networks, block chain and artificial intelligence.Brad brings a wealth of cross-sector knowledge to the conversation of technology and humanity and how technology impacts and transforms economics and business models.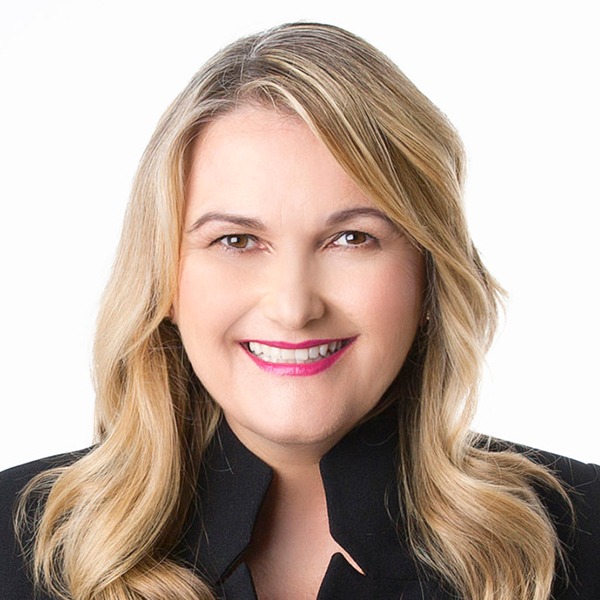 Catherine Molloy
Communication, Leadership, Sales & Service
Catherine Molloy is an International Speaker & Communication Expert, specialising in leadership, sales &service. With 25 years of experience in business, training, and facilitation, Catherine believes in creating effective engaging learning environments through powerful communication techniques. Catherine has immersed herself into the field of communication and body language psychology. It has anchored her authority as a Communication Master.Catherine holds a Master's Degree in Neuro-Linguistic Programming as well as qualifications in Business,Leadership & Management and is a qualified DISC accredited consultant. Catherine works internationally in the areas of business growth, customer service and leadership with communication as the overarching tool to success in these areas. Catherine developed the conscious connection framework after studying body language for over 30 years, and researching and understanding the theories behind behaviours.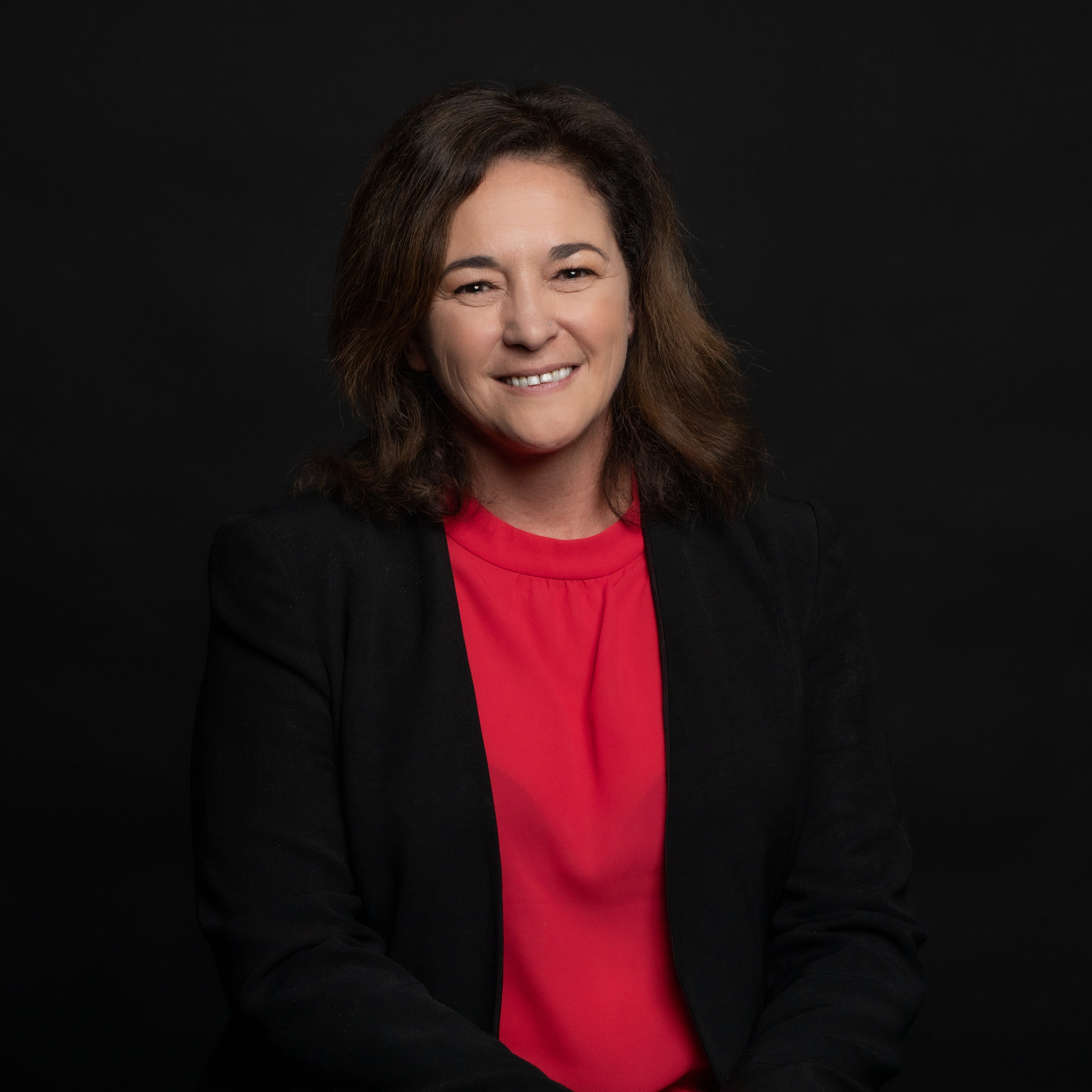 Dr Jenine Beekhuyzen OAM
Mobilising the next generation of leaders
As one of Australia's Women of Influence, Jenine often wears a cape to mobilise our next generation into action. Also known as Jewella, she uses her superhero persona to share her passion for education and entrepreneurship, while inviting girls in particular to find their superpower and use it to solve problems important to them in their local community and beyond. With a presence in every Australian school, Jenine's ultimate goal is to use technology to enable us to be our best selves, and for us to be in a position to actively contribute to solving the world's most important problems.Through digital intelligence, young people will find that they have the necessary superpowers to make a real difference in the world.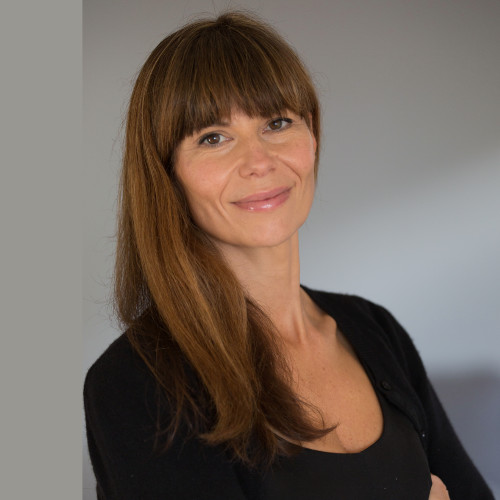 Simone Planté
Artificial Intelligence · Complex Systems · Cryptography
Simone has spent over 20 years working with, advising and investing in technology companies globally: as an investment banker, entrepreneur and Venture Capital Partner. Simone is Founder and Managing Partner of HumAInCapital, based in Sydney, advising organisations and investing in Artificial Intelligence & deep tech for positive human impact. She is passionate about complex systems and "O2O": bridging the gap between Offline (human systems) and Online (artificial intelligent systems).Simone began her career in investment banking with Morgan Stanley corporate finance, working with some of the leading technology pioneers in Silicon Valley, followed by founding several tech startups with successful exits. After living abroad for over 20 years: in San Francisco, New York, London and Hong Kong, Simone recently returned to Australia.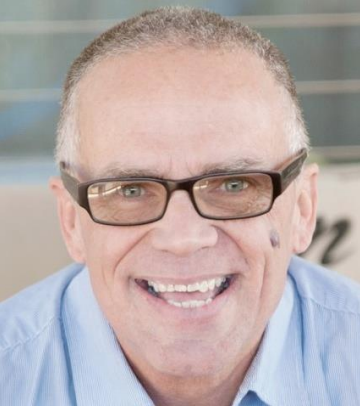 Nick Burnett
Reimagining the Future of Education and Learning
Nick has a particular interest and expertise in the areas of exponential technologies and their possible impact on education and learning. Whilst interested in all facets and technologies his particular focus is on the K12 sector and the role immersive tech, AI, Blockchain and AI in enabling learners to learn better, teachers to teach better and leaders to lead better. Nick is recognised as a thought leader and entrepreneur in the education and learning space having been involved in the development of a range of products and services to support human excellence. He has been a teacher, senior leader and school principal, and, since 2004, coach, trainer, facilitator, consultant, author and presenter to anyone with an interest and passion in supporting learning.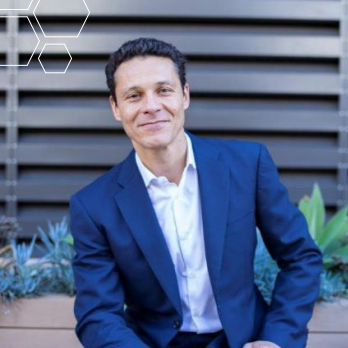 Nicolas Aidoud
Makes AI's conversation accessible for all
Nicolas is Founder and Managing Partner of HumAIn Capital, based in Sydney, advising organisations and investing in Artificial Intelligence & deep tech for positive human impact. With an insatiable passion for maths and technology combined with an entrepreneurial mindset, Nicolas Aidoud is positive and pragmatic about the future impact of artificial intelligence. He has a PhD in Mathematics (applied to finance and marketing) from the University of Paris IX, Dauphine and has held leadership roles as CEO of major technology, investment and media companies across Australia, New Zealand and Europe.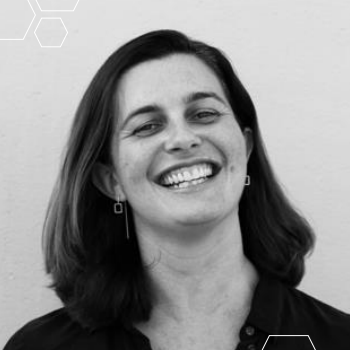 Meredith England
Imagination · Sensemaking · Adaptation
Meredith is a future-oriented sensemaker, strategist, designer and entrepreneur, helping build the adaptive capability needed to function in the swirling complexity of our business and organisational context. She has the experience and awareness to know when to ask a good question, when to imagine, to make sense, when to use frameworks and when to ditch them, when to position small bets for learning, and when to enable commitment so that organisations and systems can transform themselves and build an adaptive capability.She creates the conditions for conversations that enable diverse groups to learn from each other, to learn about an unknown future, to design experiments, explore assumptions, develop deep insight into system patterns and dynamics and create meaningful intelligence that enables action for adaptation into the future.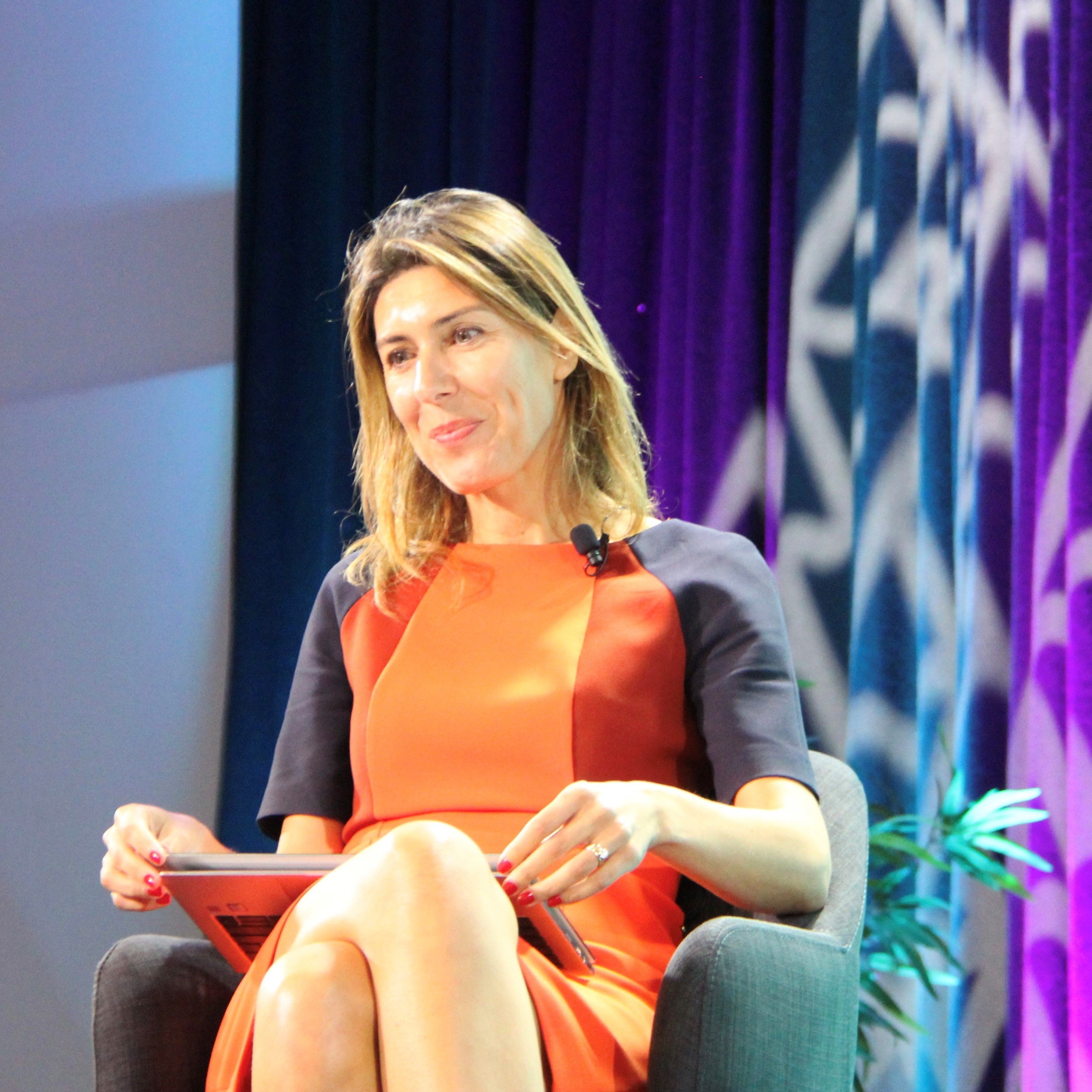 Vanessa Matthijssen
Fuel the revolution of Food
Vanessa is a strategy partner at Monitor Deloitte and leads Deloitte Australia's Consumer Products sector group. She is deeply passionate about shaping a healthier and more sustainable future. With over 20 years experience, Vanessa has been working with Food and Agri businesses to help them embrace and leverage technology for the businesses to grow. She works with large corporates and start-ups to fast-track tech-enabled innovation in order to make a more profound impact on the world. She combines her skills in corporate and commercial strategy, turnaround programs as well as the design and management of large transformations with her passion for food to drive positive commercial results with progressive societal outcomes.Vanessa is the lead author of Deloitte's Future of Food series. It explores key societal trends, issues and technological advancements that provide commercial opportunities for food businesses whilst allowing them to advance society and our planet.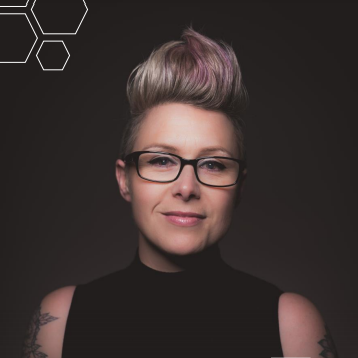 Katy Cooper
Develop 'Futures Leaders' ready to lead in a disruptive world.
Katy helps organisations build strategic plans for a future they can't see yet. She develops leaders who can lead through ambiguity and change. She helps organisations understand the future, driven through transformation and the application of exponential technologies, and equips organisations to see what leading that future looks like. She is an energetic, highly skilled collaborator, speaker and facilitator who is also a proud Tasmanian.Katy has over 20 years' experience in financial services, retail, customer experience and strategic management, human resources, tourism and hospitality and technology industries. She is obsessively curious about ideas and the potential that collaboration has for exponential growth in businesses, communities and civilisations. She is passionate about the future of value exchange and believes data has value beyond what we can imagine and that 'impact' is a future currency.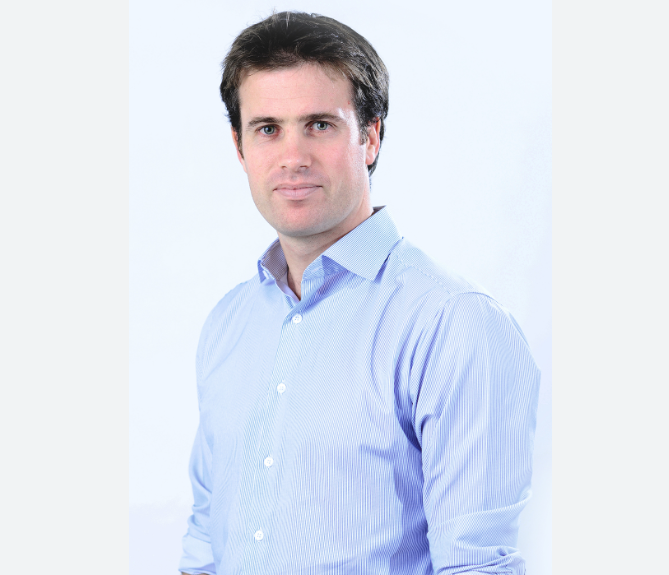 Tanguy Fournier Le Ray
Tech for Good · B Corp · Positive Impact
Tanguy is an entrepreneur with a passion for Technology and how it can be used to have a positive impact on our world. He started his career in London, the Middle East and ended up working for 10 years in Singapore before relocating to Sydney. He is Co-Founder of Palo IT and is also an investor in multiple tech start ups. Tanguy has a strong track record of building successful technology & consulting firms from ground up and for advising large organisations in their digital and tech transformation. Having a positive impact on the world is at the heart ofhis role at Palo IT where he actively contributed to change the vision of the company to "Tech as a force forGood" and then to become a B Corp in 2019. Tanguy is a servant leader who empowers his teams and always encourages them to take ownership and think outside the box. He believes in diversity and in building an ecosystem where everyone can thrive in a safe environment. He is a former professional offshore sailor who continues to practice his passion in Australia andEurope and enjoys sailing with his 3 children.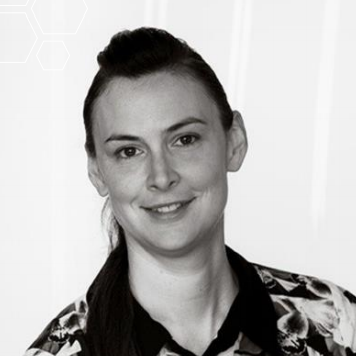 Alissa Proctor
Since Alissa was a kid she has been dreaming about amazing futures where technology and humanity were indistinguishable, where you can express your own uniqueness in a myriad of new ways, where reality and virtual are blurred and you are no longer limited by biology only your imagination. Alissa has experience in systems engineering, IT architecture and technology strategy working with clients across Defence, utilities, higher education and government. Her passion is in the positive potential of new ideas, understanding the real problem, the connection between body, mind, social and world, and taking responsibility by considering the broader social and environmental impacts.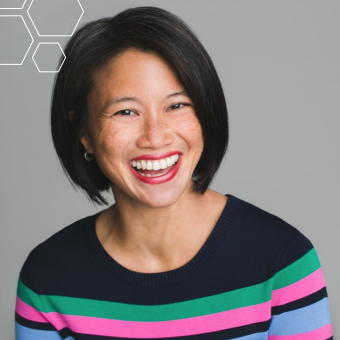 Lisa Leong
Re-Humanising Business
Lisa is an ABC Radio National broadcaster, media commentator and business consultant who focuses on work life.She is a recovering technology lawyer (Melbourne, London and New York), who draws on her diverse experiences combined with human-centred design and mindfulness practices to bring a fresh approach to intentional relationships.Her unique approach and pioneering work with partner-in-crime Tristan Forrester has been the subject of aHarvard Case Study and a TEDx talk: "Can robots make us more human?".Lisa is an experienced keynote speaker, master facilitator, host/MC and panel interviewer. She was once described as "Asian Oprah meets SBS' Jenny Brocke!"Her superpowers are curiosity, creativity and delivering key messages by way of song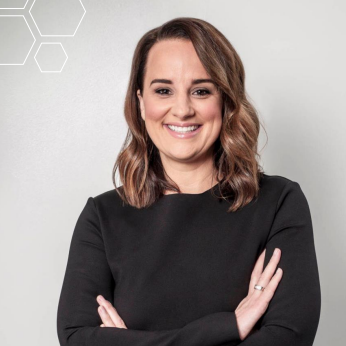 Vanessa Gavan
Future-Focused Leadership · Purpose · Foresight · Mindset · Legacy
In my role as Founder & Joint Managing Director at Maximus, one of Australia's most progressive future focused leadership firms, I am responsible for the firm's future strategy, enterprise capabilities to deliver it, the sponsorship of exceptional relationships and the portfolio of offerings that differentiate our experience. We have built on decades of know-how, progressive partnerships, dynamic solutions, strong theoretical research and commercial nous with humanity and heart. At the heart of it, I am an entrepreneur, psychologist and commercial advisor to leaders seeking progressive solutions and advocate for the criticality of strong leadership and legacy. I have witnessed the impact of great leadership and the absence of it. I believe leadership is both a privilege and responsibility, and that connecting personal purpose with a compelling future-focused vision leads to the creation of visionary companies.This aspiration must be backed by the capabilities and discipline to deliver impact at scale.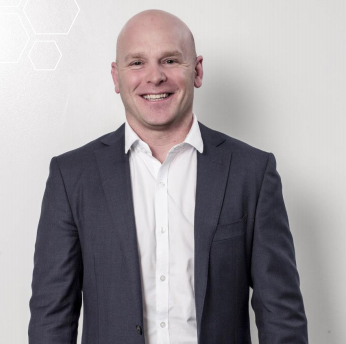 Mark Sowden
Coach · Educator · Motivator · Challenger
I'm a Director at Maximus International, a progressive leadership house in Australia. An experienced facilitator, keynote speaker, with a background in education and mindset transformation, I have designed and implemented programs of change which focus on the individual's response to the challenges of everyday life, and how they understand and manage their thought patterns. It is through this deep understanding of neuroscience that I assist leaders to maximise their potential and produce great results, consistently.I'm passionate about unlocking the potential of individuals, teams and organisations, and support the notion that high performers share the same qualities and attributes of elite athletes, and having performed and coached at the top level, I draw upon this to elicit superior levels of performance amongst clients, teams and leaders.I help clients transform their organisation and the leaders within, and have worked with major Australian financial institutions and key organisations to redefine their approaches to work, culture, leadership, organisational design, and performance.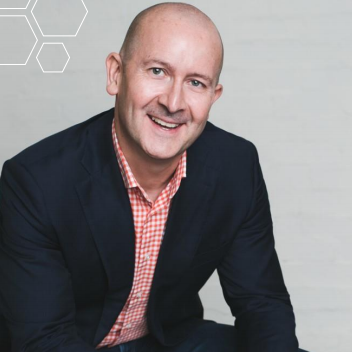 Tristan Forrester
Re-Humanising Business
Tristan is a change facilitator with 20 years' experience working with APAC's leading firms. With partner-in-crime Lisa Leong, his work on client-centred B2B innovation is the subject of a 2017 Harvard case study.Whether from attending 7 schools in 5 nations, or having a family so complex that friends ask for an org chart,Tristan has always been fascinated by the hidden structures of our social systems and how they shift.After a stint as an IT lawyer, he spent a decade in the toughest gig in consulting: helping law, consulting and engineering firms re-humanise their business relationships. Now, as co-founder of OIO APAC, Tristan helps shift B2B relationships from self-interest to "system-interest",making space for authentic relationships and radical collaboration. His approach combines systems thinking, group dynamics, design thinking, mindfulness and embodiment practices.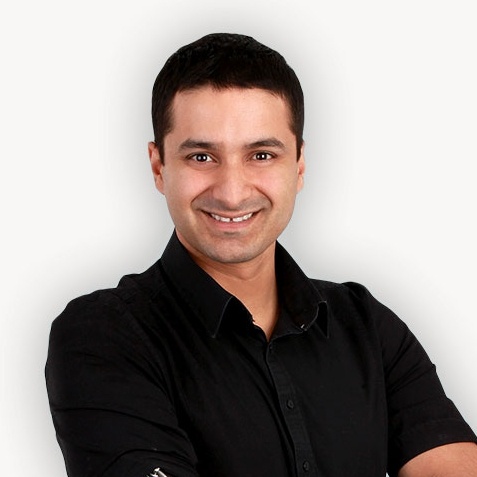 Sam Cawthorn
Engage Inspire Transform
Sam Cawthorn is the CEO and Founder of Speakers Institute and Speakers Tribe. Author of 7 books including 2International Best Sellers, he is both the Young Australian Of The Year and the Edupreneur of the Year.In 2006 Sam's life changed forever when he was involved in a major car accident which left him with an amputated right arm and a permanent disability in his right leg. Sam went on to become one of the worlds most in demand global professional speakers. In 2013 Sam became an entrepreneur and built his training company that now runs events globally, teaching people how to master communication for influence.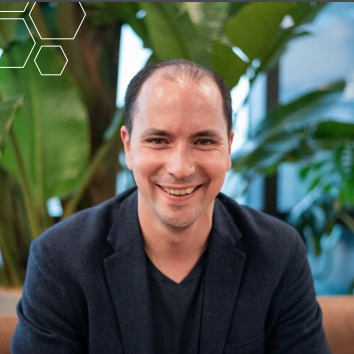 Vincent Vuillard
Creating the next generation of future fit organisations
Vincent co-founded FutureWork Studio in 2018, to revolutionise the way we work by developing innovative, fit for-purpose ways to collaborate and solve complex issues, and break down traditional organisational silos.Starting his career as an officer in the French naval forces where he spent a decade leading teams in challenging situations, Vincent then joined global consulting firm McKinsey & Company and specialised in large scale transformation in corporate environments across America, Asia and Australasia, before stepping in to lead the global strategic capabilities function of a $20b organisation. In all these roles he saw first-hand the opportunity to improve organisational and community outcomes by unlocking individual and team potential.Vincent brings these deep insights to both his research and practical application.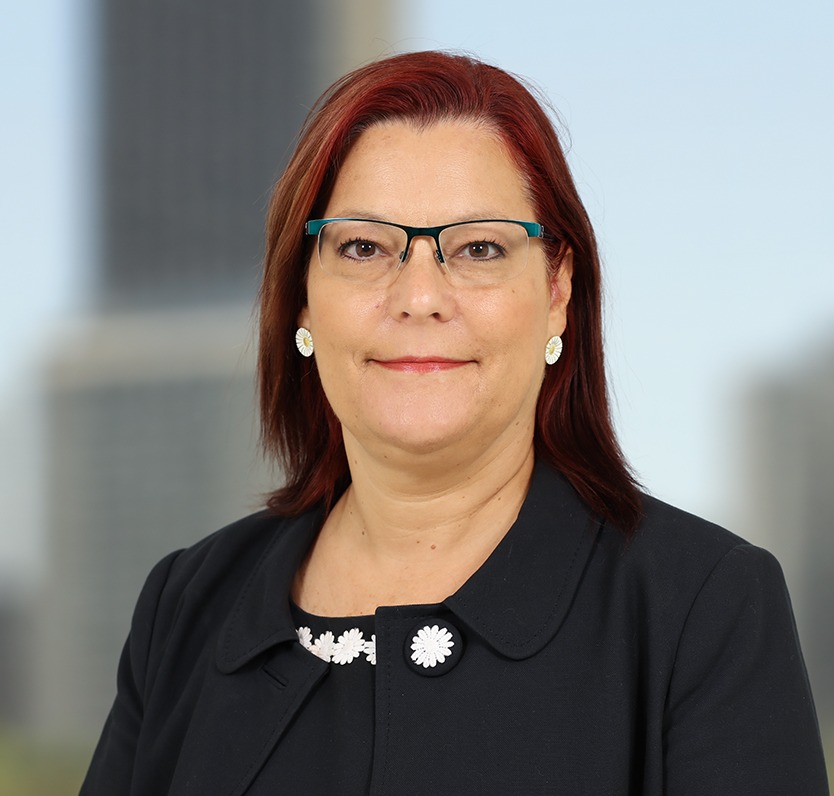 Nicki Hutley
Economics as a force for positive impact
Nicki Hutley is a highly experienced economist, with broad-based expertise gained over three decades of practice in financial and investment markets and consulting. She is a senior partner in the Deloitte Access Economics practice, and is particularly interested in the intersection of economy, society and environment. Her research has covered areas from housing affordability to modern slavery, climate change to gender equity, and the impact of technologies and what this means for economic structures, employment, land use, and the means of production.Nicki also helps organisations to demonstrate their economic, social and environmental impact using frameworks such as Social Return on Investment. Nicki is a Board member for One Million Women, former Chair of NSWWomen in Economic Network, and a frequent commentator in the media, including on programs such as TheDrum and The Project.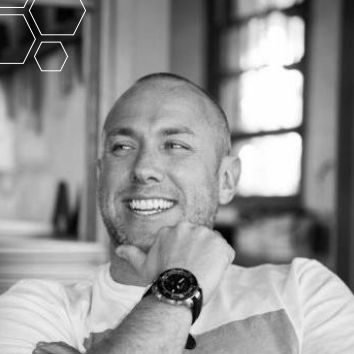 Dan Fish
Empowering all people through democratising education
A futurist, thought leader and entrepreneur in education & technology, Dan is passionate about the important role these industries play at a societal level. After a successful career in advertising he spent a number of years working in child welfare for both international and local NGOs. Here he saw the very real impact education, or alack there of, could have on the planet. The last 15 years have been spent working for a number of successful technology businesses with a particular leaning towards education, career & the future of work.Most recently Dan has held leadership positions at Australian success story SEEK and now heads up strategy atGO1; another exciting Australian start-up backed by SEEK, Microsoft and Salesforce in recent rounds of fundraising. Dan believes in the exponential opportunity that now exists, thanks to technology, in helping democratise education and support personalised & contextualised lifelong learning.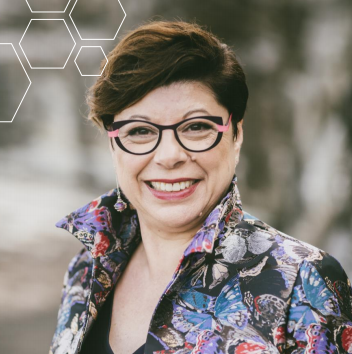 Sophia Symeou
Creating workforces for the future - today
Sophia is an entrepreneur with a twist. She strongly believes that business has a key role to play in strengthening communities. Sophia is an avid humanist and impatient to see equality for all peoples.Sophia is recognised for her ground breaking work in developing frameworks that build individual and organisational capability, enabling individuals to use their talents in new ways; and organisations to retain and recast their teams. She has worked as a change agent, executive, social worker, and is a recognised leader in delivering cohesive and practical HR and people management solutions.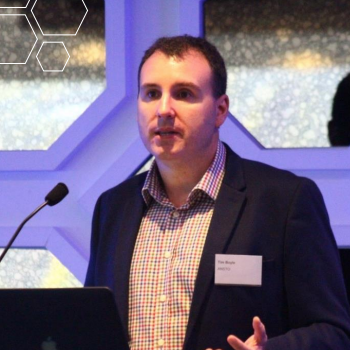 Prof. Tim Boyle
Forcing People, Ideas, Business and Technology to Collide
Tim is an internationally recognised leader in translating scientific research to build the technologies, leaders and communities of the future.After spending over 20 years advancing the interface of science and business in a number of research, commercial, policy and governance roles, Tim has shifted focus towards creating ecosystems that enable massive impact through the convergence of technology and exponential thinking.Tim is passionate about the intersection of design innovation and deep technology. He actively fosters partnerships across corporate, academic and government organisations to create the products and services that will ready our society and economy in our rapidly changing world.
Kathryn Sforcina
Future Hunter
Kathryn Sforcina has over 20 years of senior management, c-suite and board level experience with expert level experience in innovation, frontier technologies and other sectors. She has successfully globalised a number of companies and as such has experience in almost all global markets including EMEA, USA, CHINA and APAC regions.Kathryn wears many hats which include serving on the UNFCCC Resilience Frontiers think tank and as a CoChair for The Emergency and Incident Response Track for Automation and Robotics Government Initiative and as the founder of OneTribe:Live.Kathryn's expertise is as a visionary solutionist. She works to solve wicked problems through the ideation, strategy and execution of solutions that solve global and organisational challenges to produce outcomes that contribute to the future of our civilisations and their ecosystems. She is recognised for her unique ability to join the dots between seemingly disparate phenomena, frontier technologies, resources and decision makers needed to activate these solutions in order to bring about transformational outcomes.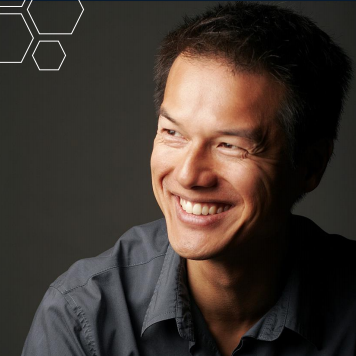 Jon Yeo
Influencing in challenging times
Jon began his work in the mid-90's as a young engineer trying to convince his CEO of the significance of Y2k if it was ignored. While leading TEDxMelbourne, he asked the question, "what causes someone to pause, rewind or abandon a TED Talk?"Through his data and exploration of influence, he designed models based on 1st principles, laws of physics and biology and on the assumption that "Everything Should Be Made as Simple as Possible, But No Simpler"(attributed to Einstein)He is more interested in the psychology of influence over the mechanics of storytelling. Known for his ability to articulate the complex simply, Jon works with CEO's and senior leadership teams to build trust, empathy and engagement. Past clients include Salesforce, SAP, National Australia Bank, Australia Post and Mercer. He is also a past Chapter President of Professional Speakers Australia.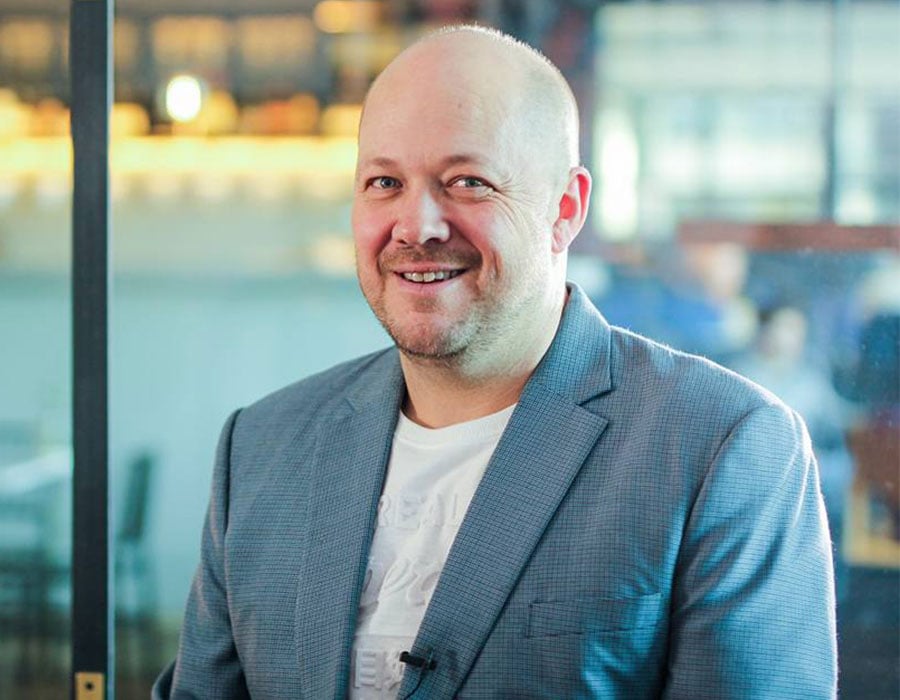 Tristan Boyd
Empowering Entrepreneurs to Innovate & Impact The World
Tristan has co-founded & scaled multiple startups in his career, working with some of the world's leading brands& retailers developing dynamic retail technologies into globally deployed commercialized solutions. He has areal passion for innovation, business, and studying the art of entrepreneurship and encourages challenging the status quo. Tristan has a concentration of experience and expertise in end to end execution from strategy, ideation, innovation & IP, commercial positioning to assist growth-focused companies in helping scale their intellectual property & ventures in the fast-growth scale-up phase."I'm most energized when I'm able to work with smart people doing smart things that share a passion & love for what they do. My satisfaction comes from achieving and succeeding with key partners and my fellow team".
Frank Fitzpatrick
UNLEASHING HUMAN POTENTIAL THROUGH MUSIC
Frank is a multi-platinum music producer, international keynote speaker, social entrepreneur, and wellness expert redefining human potential through the convergence of health, music, entertainment and technology. He is a leading voice in the emerging Hearables market, contributing writer for Forbes, and faculty at SingularityUniversity's Exponential Medicine.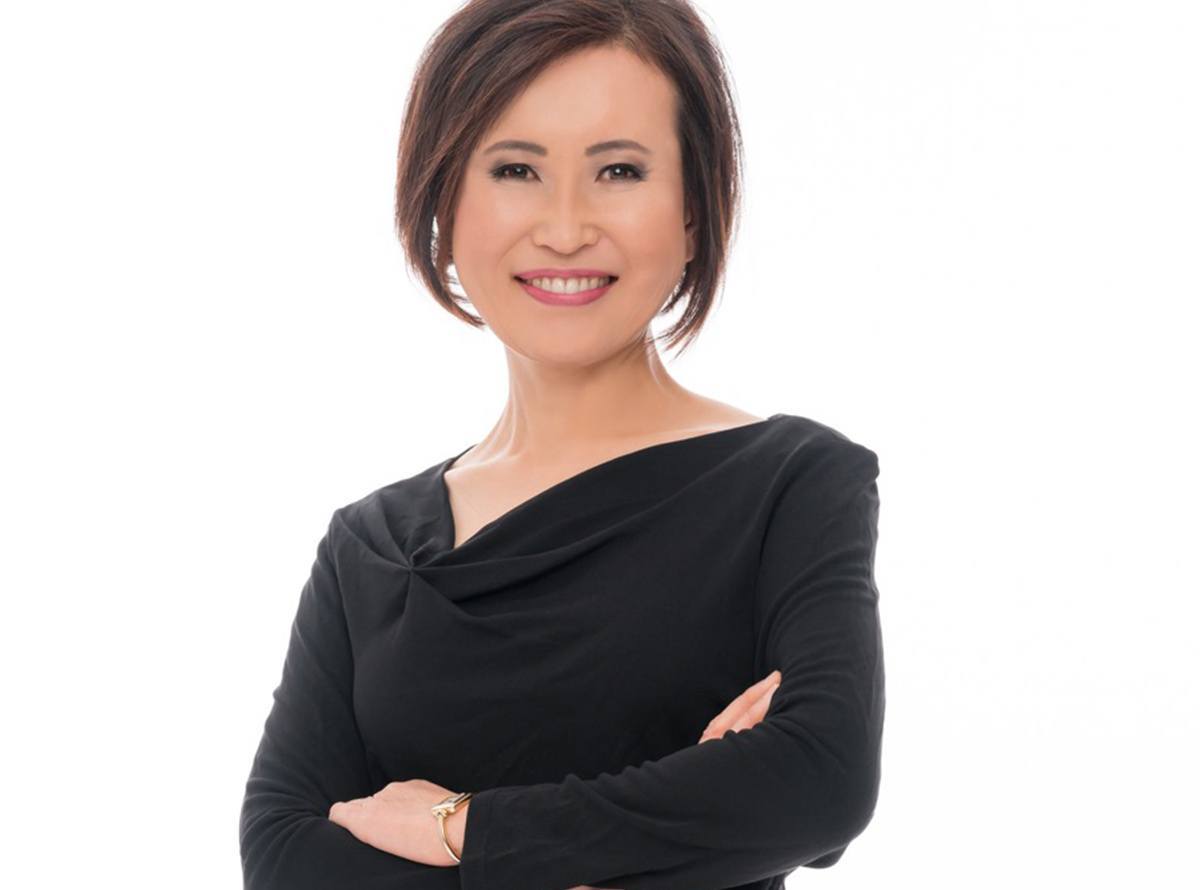 Sunnie Giles
The New Science of Radical Innovation
Dr. Sunnie Giles is President of Quantum Leadership Group. She is the author of The New Science of Radical Innovation and a TEDx speaker on radical innovation. She is an advisor at the Stanford Business School Institute of Innovation in Developing Economies. Her recent research on global leadership for innovation has been published by Harvard Business Review. She is a regular contributor on Forbes, and has been published on INC., World Financial Review, the Leadership Network, Training Industry, the Korea Times, and Management Matters Network. She spoke at the Global Peter Drucker Forum, which has published her article on innovation as one of the top 10 in 2019. Dr. Sunnie received her MBA degree from the University of Chicago Booth school of Business and a PhD in systems psychology from Brigham Young University.