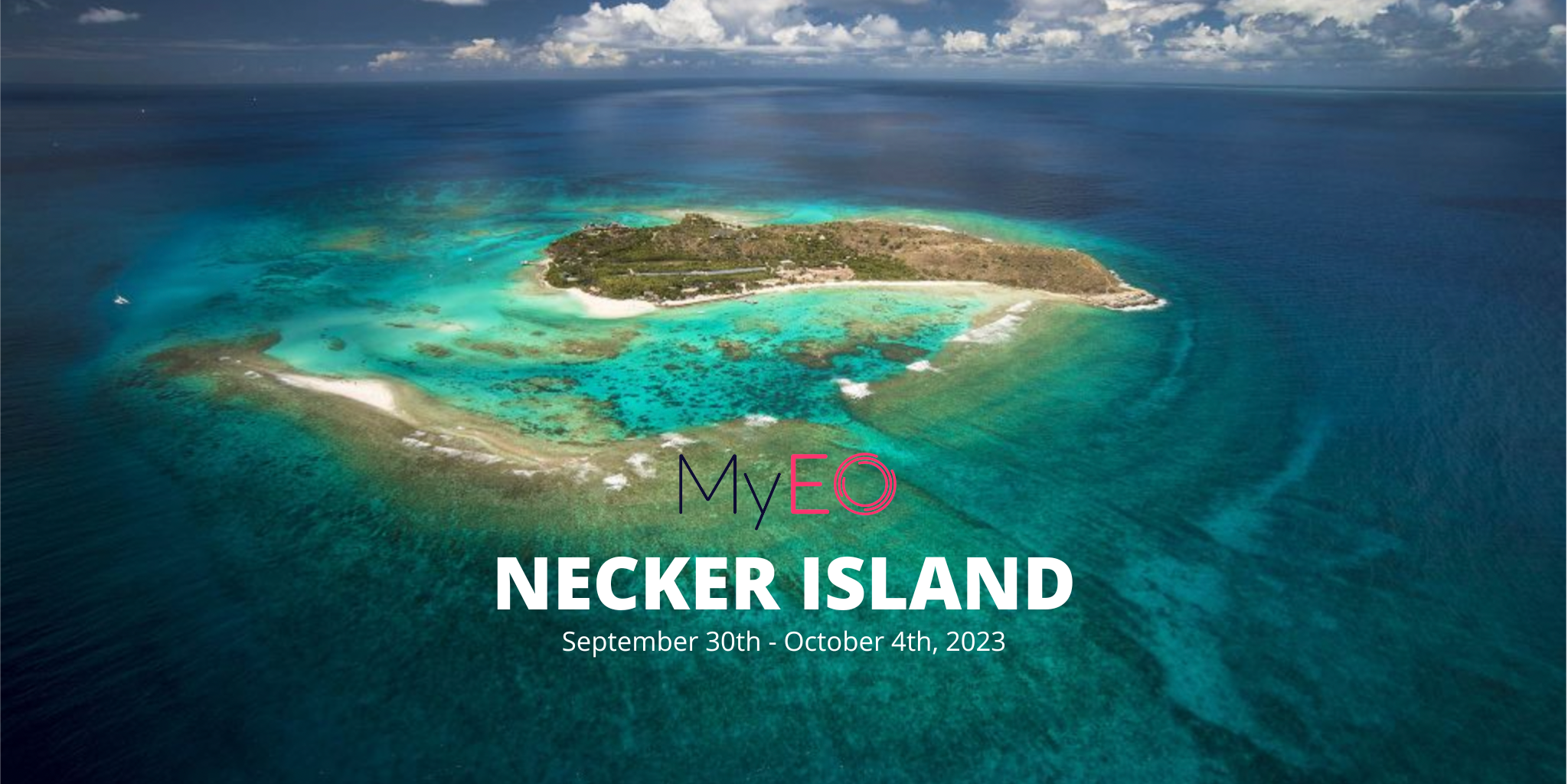 You are invited to join our MyEO "Necker Island" Retreat for an opportunity of a lifetime.
In this exclusive VIP experience, MyEO members will gather and hear from a diverse group of leaders, make meaningful connections and take collaborative action while spending four days and nights on one of the world's most luxurious private islands, Sir Richard Branson's Necker Island.
The Necker Island gathering will be an exclusive, invitation-only event for EO members.
Event Ticket Prices: (Inclusive of 4 nights accommodation, meals and activities)
Entire Room: USD $36k (early bird $30k before the 31st December 2022)
Shared Room: USD $18k per person (early bird $15k before the 31st December 2022)
Accommodation on Necker Island, sleeping two guests per room
All meals for the duration of the program
Water and land sports including Kitesurfing, Waterskiing and Wakeboarding, Stand-Up-Paddle Boarding, Snorkelling, Tennis, and Yoga.
Panel Talks and Fireside Chats from fellow EO leaders
Collaboration opportunities to make an even bigger impact on people or planet with your peers
An intimate evening event with Sir Richard Branson (and if you are lucky you may get to play a game of tennis or chess with him).
Date
30th September 2023 - 4th October 2023
Location
Necker Islands, British Virgin Islands
Register Your Interest for the event